Carbon Solutions
---
IHI, with its aim to realize a carbon neutral society, will provide, through its long-term track record and research development, carbon solution technologies. Through the years, IHI had developed and provided through its integrated technologies, highly efficient and reliable boilers, as well as providing carbon reduction solutions to achieve higher efficiency and operation of existing power plants. In addition, IHI also provides boilers and flue gas equipment for a wide variety of fuels such as biomass fuels and waste fuels to both domestic and international markets and is working towards social implementation of carbon capturing and utilization technology and ammonia combustion technology. Through its various technologies, IHI will provide various solutions towards the realization of a carbon-free and recycling society
---
Ammonia Value Chain
---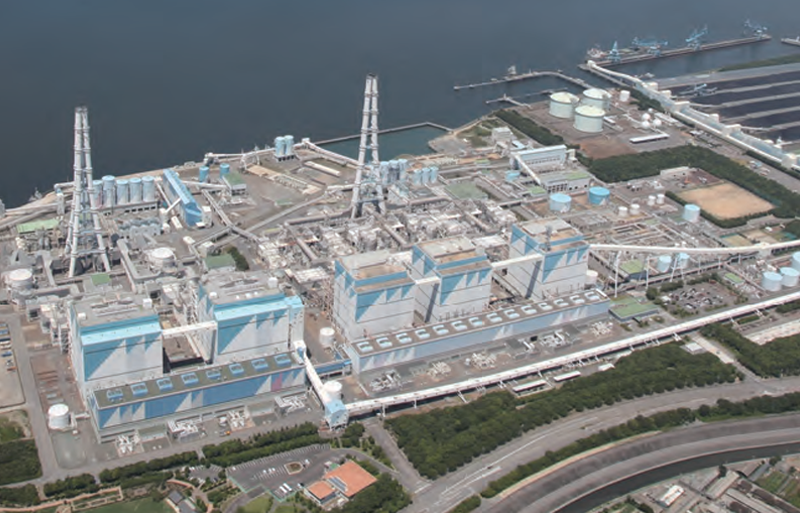 Ammonia is gaining attention as an energy carrier to achieve a carbon free hydrogen value chain.
IHI has focused on ammonia, which has already developed infrastructure in place and can easily be sea transported and have been developing technologies that would allow boilers to co-fire pulverized coal with ammonia.
IHI will be actively involved in the development of the value chain by further development of this technology and actual implementation.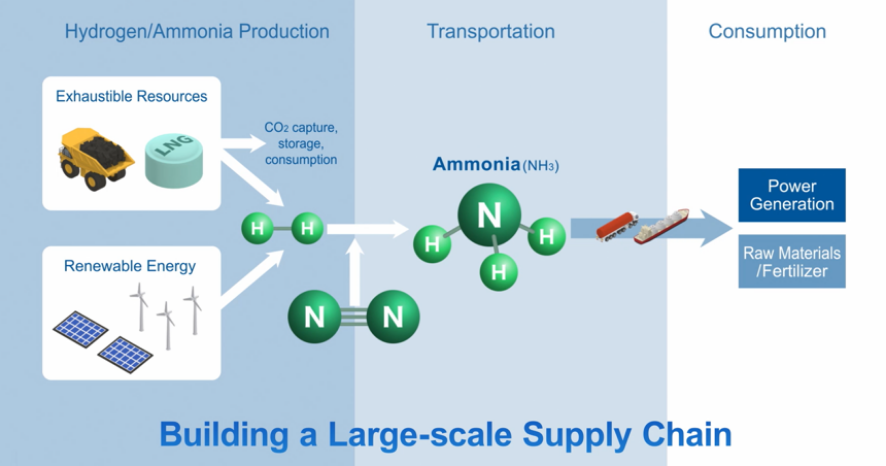 Biomass Combustion Technology
---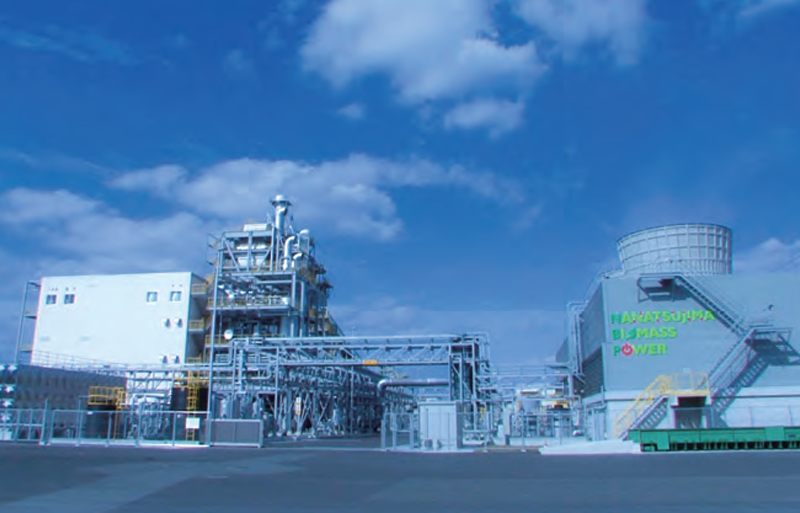 IHI contributes to the realization of stable electricity supply and environmental impact reduction by using biomass, a carbon neutral resource, as fuel. IHI's biomass related technologies such as highly efficient biomass co-firing/fuel conversion of existing coal fired boilers, biomass fuel conversion of heavy oil/crude oil-fired boilers, and construction of new biomass power plants, has been highly acclaimed and has led to IHI gaining several domestic experiences.
Energy Management System
---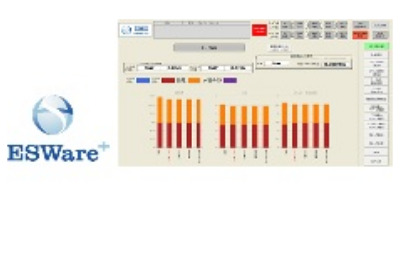 A system that visualizes the energy source such as electricity, gas, and heat, and optimizes the operation of the equipment. This system can help owners achieve efficient use of energy such as energy savings and load leveling by understanding the energy usage via IoT and automatically control equipment such as cogeneration, boilers, and production equipment.
Air Quality Control systems
(DeNOx/ DeSOx system)
---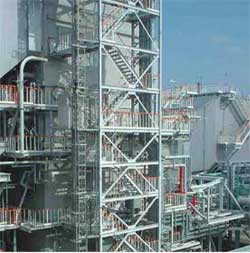 In flue gas desulfurization plant, sulfur oxide (SOx) from exhaust gases emitted from factories or thermal power plants is absorbed so that by-products such as calcium sulfate can be recovered. Supported by rich experience with large size flue gas desulfurization plant and power generators such as boilers, IHI has been delivering high performance equipment that can meet the recent, strict emission regulations. Flue gas denitrification plant uses ammonium (NH3) and a catalyst to decompose nitrogen oxide (NOx) in exhaust gases.
Twin Gasifier (TIGAR®)
(DeNOx/ DeSOx system)
---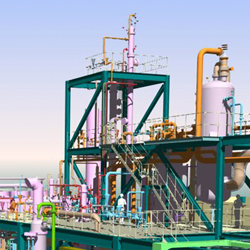 The importance of coal gasification technology is increasing around the world due to the rising cost of oil and natural gas. Lignite coal is suitable for gasification because of its high reactivity, and since there are huge reserves of this coal available, simple and cheap gasifier is needed. IHI has developed the TIGAR® (Twin IHI Gasifier) process for lignite coal, based on our commercialized circulating fluidized bed technology. TIGAR® is a circulating fluidized bed gasifier with twin reactors (a riser combustor and a bubbling bed gasifier), and can produce high calorific syngas at low temperatures (800 – 900°C) and atmospheric pressures.
Other feedstock materials are considered Wood, Bagasse, Bark, Palm Waste and so on to produce useful products such as CO, CO2, H2, CH4 and Methanol .
Boilers for coal-fired power plants
(Supplier, EPC and Maintenance)
---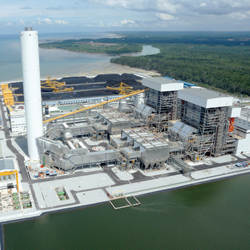 As one of major boiler manufacturers in Japan, IHI has supplied a great number of boilers for power generation in Japan and overseas, including Australia, South East Asia, North America, Europe, Middle East and China. In our experiences, we provided ultra large scale boilers over 1,000MW for a Japanese utility company as well as boilers for industrial use and independent power producers (IPPs). IHI has developed the technologies to utilize a variety of fuel like the ones produced from waste materials and biomass in addition to ordinary fuels such as coal, heavy fuel oil and natural gas. IHI is also focusing on lignite coal categorized as low rank coal, and we strive to reduce CO2 emissions of power plants through advanced technologies, as well.
In addition to supply of boilers, IHI also performs detailed maintenance study on IHI and other suppliers' boilers and offers actual practical techniques to improve the performance of the boilers.