We at the IHI Group are committed to implementing what is necessary to meet the expectations and gain the trust of not only our customers, business partners, shareholders, and colleagues, but also the local and international communities, while maintaining an awareness of global issues. By doing so, we aim to enhance our existential value as we move forward into the future and realize our Group's management philosophies of "Contribute to the development of society through technology" and "Human resources are our single most valuable asset."
Incorporating sustainability into the IHI Group
---
The Sustainable Development Goals (SDGs) adopted by the United Nations is used as a reference by the IHI Group to drive the direction of the group's four business areas to help realize a sustainable society.
---
Create new values needed for social sustainability
---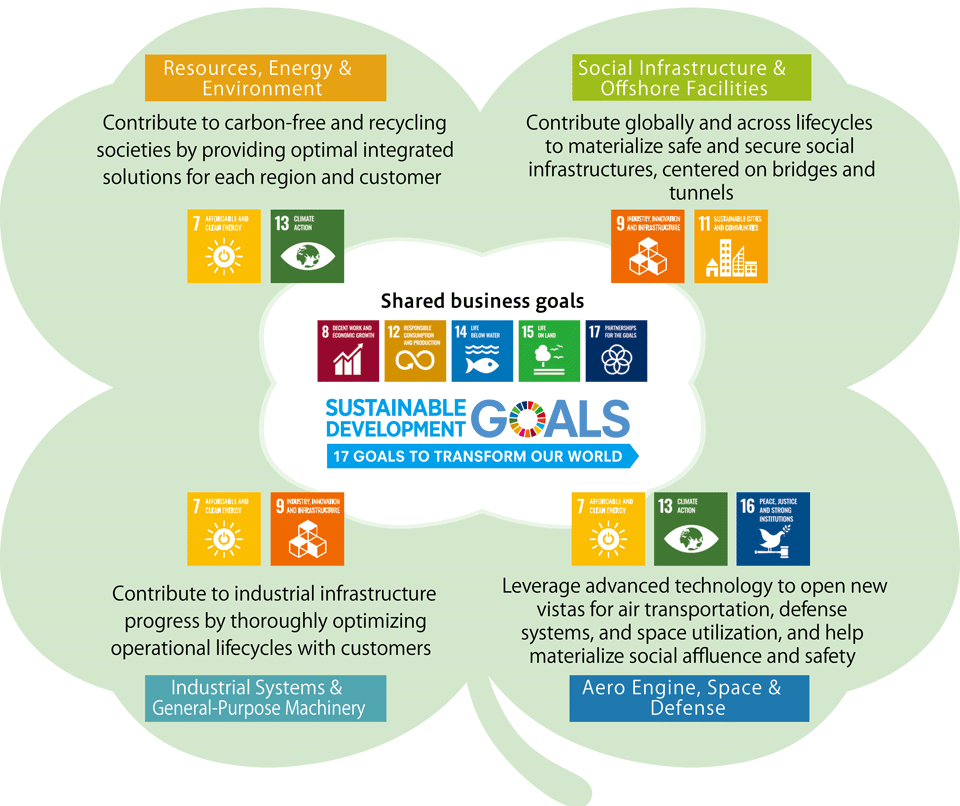 Formation of ESG Committee
---
Sustainability Promotion System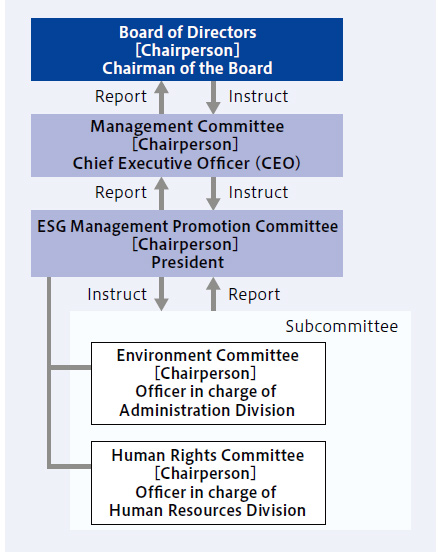 In fiscal 2021, the IHI Group began considering basic ESG management policies and measures, consequently establishing the ESG Management Promotion Committee for the purpose of evaluating and improving the progress of the policy and measures implemented. The ESG Management Promotion Committee replaces our CSR committee as a member body that discuss basic sustainability policies and measures. We are further building onto our sustainability promotion system which originate from the ESG Management Promotion Committee.
ESG Material Issues Identified
---
The IHI Group identifies material issues through the following process in an effort to achieve a sustainable society and sustainable Group growth.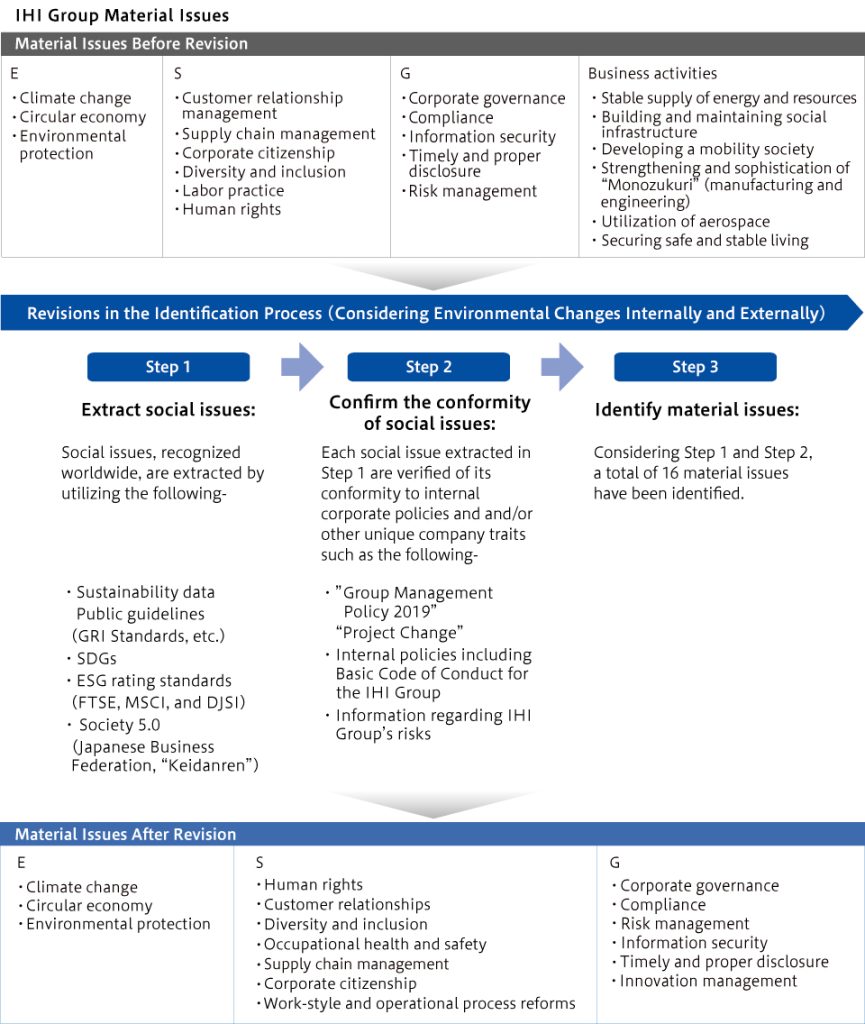 Sustainability-related Information
---
For more information on IHI's management of ESG, please refer to the documents.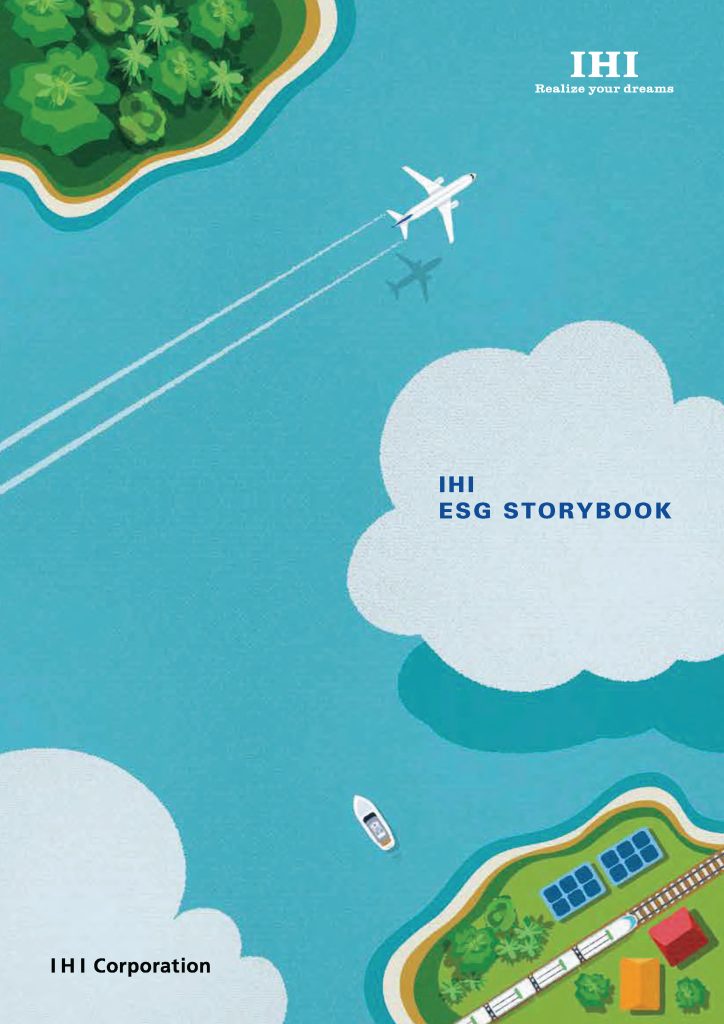 The IHI ESG Storybook provides an overall explanation of the group's policy for ESG management.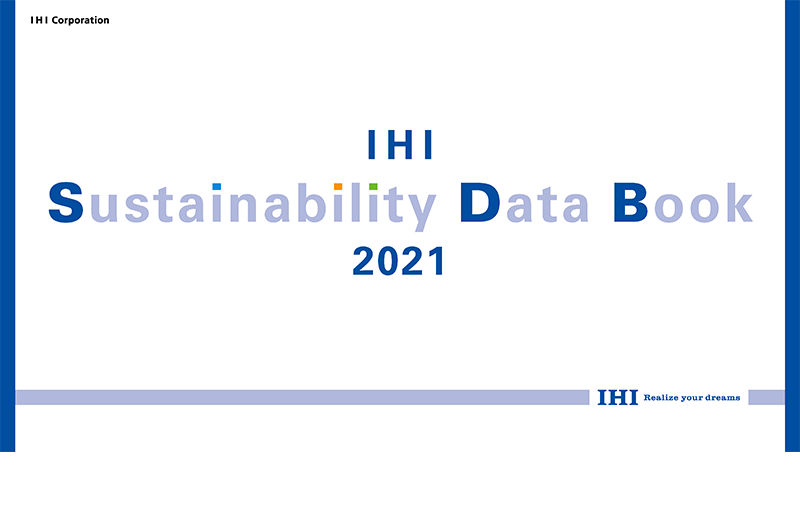 The IHI Sustainability Data Book is a comprehensive report prepared annually to present our sustainability policies, approaches, frameworks, and progress.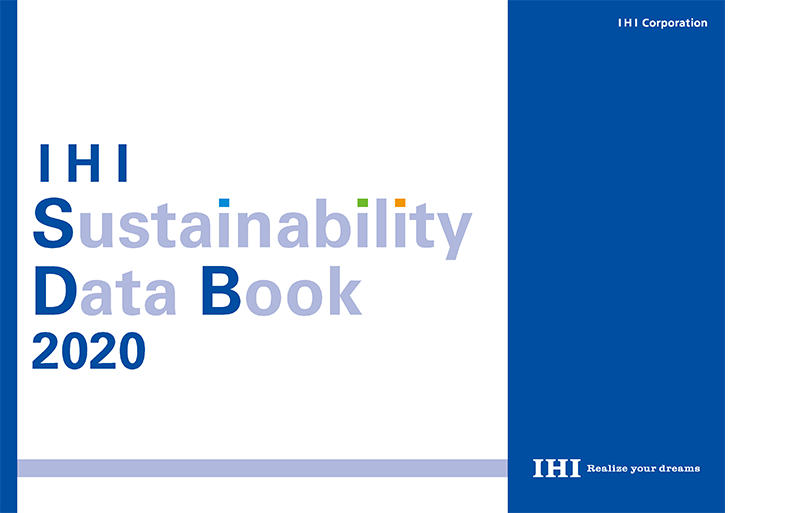 IHI Sustainability Data Book 2020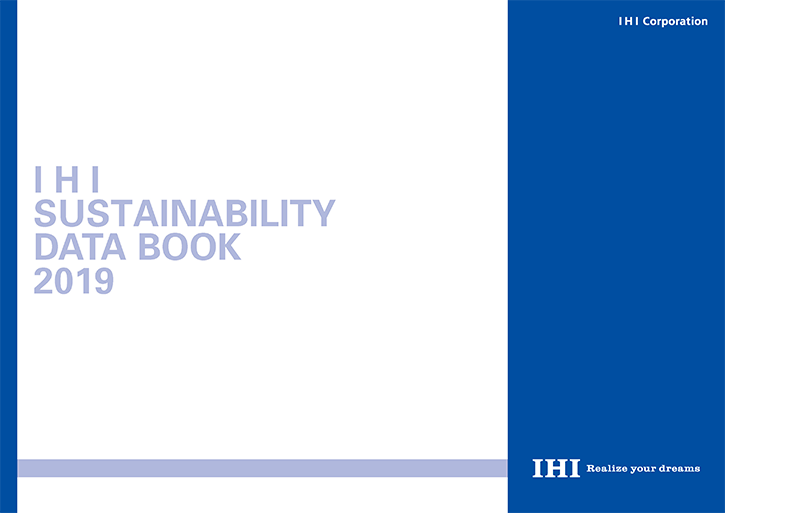 IHI Sustainability Data Book 2019