Mobile Rack
---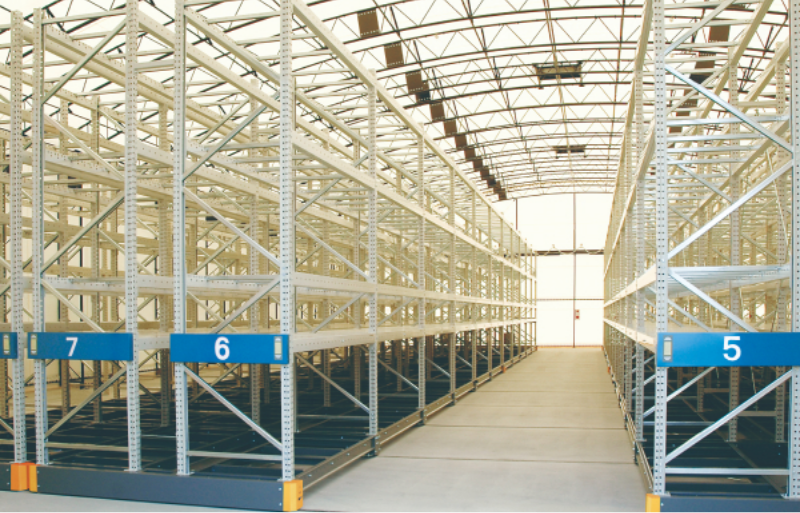 In an ordinary warehouse, there are passages for move-in/move-out between multiple racks. When this passage is not being used for handling cargo, it becomes a mere dead space. The racks can be kept in close contact under normal situations, and they can be moved to create a passage only when performing tasks to free up the dead space. This enables the storage capacity to increase 2 to 2.5 times. Our product lineup can also cover special environments such as freezing, refrigeration, and cleanroom to meet customer needs.
---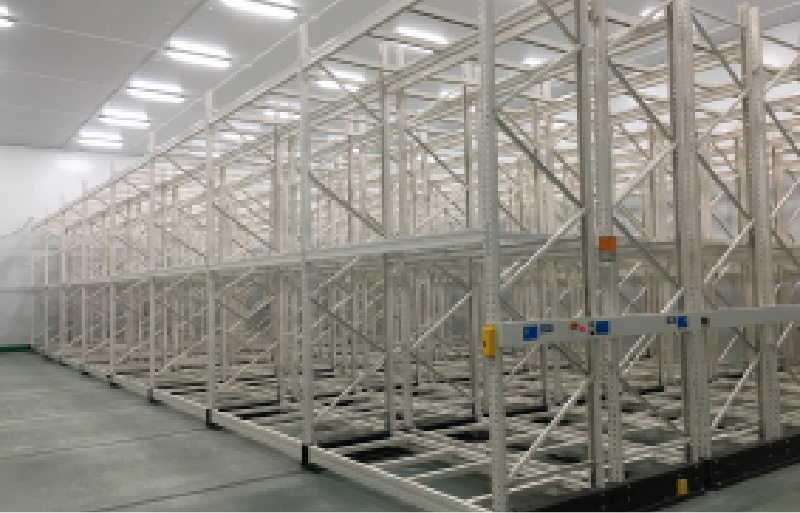 Rack Runner
Compatible for Various Storage Solutions
The automated racks are "all-round" and can handle loads of a wide range of sizes, weights, and shapes of loads. They are also compatible with various storage methods and environments.
IT System Integrating
Customers can also build systems in combination with existing location systems and inventory management systems. (Optional)
Double and Triple Safety Functions
Safety is the most priority when handling cargo in the warehouse. Rack runners are equipped with numerous safety features to ensure the safety of the workers and protection of the rack runners.
Robust Structure
The support frames are designed using high-strength steel sheets (SAPH) for added support. The box-shaped beams are structured to resist torsion and deflection.
Video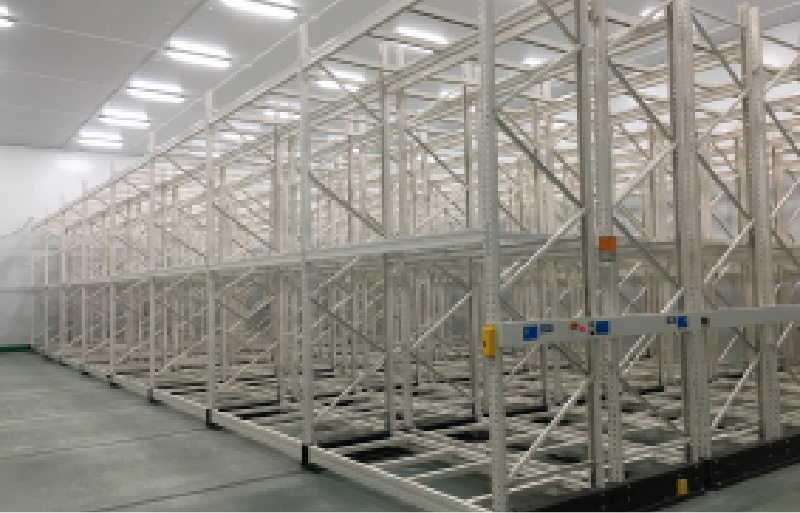 Project Reference
Kokubo Rock Ice (Thailand)
Co., Ltd.
---
Bangpa-in Industrial Estate, Ayuttaya
---
---
Mobile Rack​
Frozen type (-20℃)​
Storage capacity 486PL, Weight 1000kg/PL​
---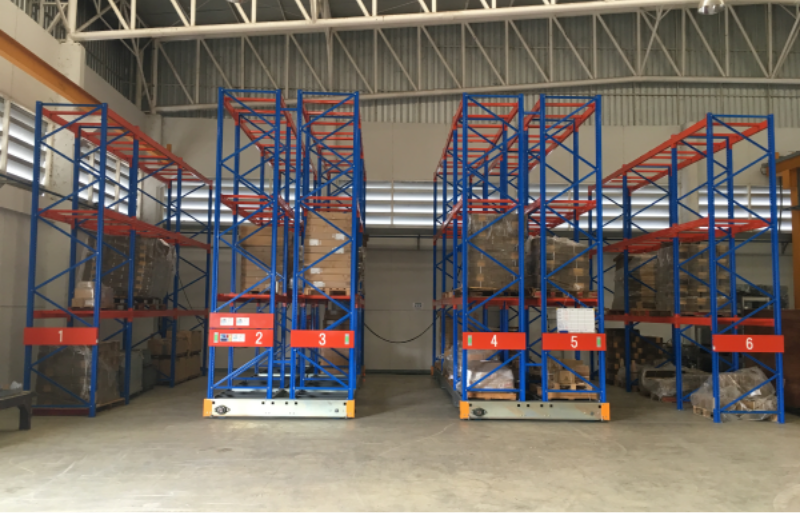 Rail-less Rack Runner
Urethane wheels protect the floor from the moving racks and promote usage of rail-less moving racks which are flexible to layout changes.
Video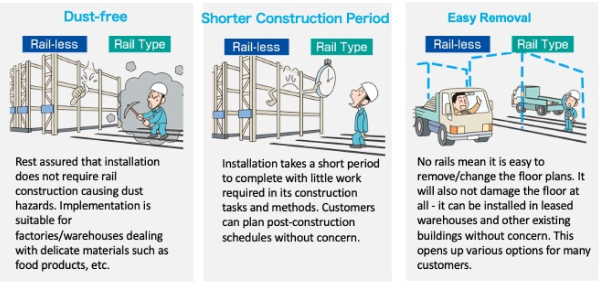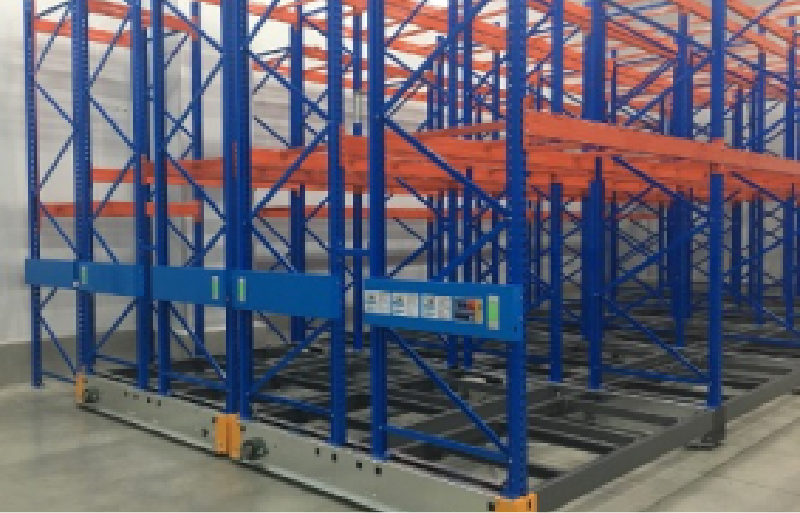 Project Reference
Kokubo Rock Ice (Thailand)
Co., Ltd.
---
Bangpa-in Industrial Estate, Ayuttaya
---
---
Mobile Rack​
Frozen type (-20℃)​
Storage capacity 486PL, Weight 1000kg/PL​
---