Offshore Structure
---
The IHI Group independently developed SPBTM (Self-supporting Prismatic shape IMO type B) Tanks, which are "LNG Cargo Containment System for LNG Carrier and Floating LNG Unit". The tanks serve on IHI-constructed LNG carriers that have served safely LNG transportation even in the world harshest sea condition between Alaska (Kenai) and Japan for more than 20 years. As LNG demand expands, companies are exploring the use of floating units to develop offshore gas fields. SPBTM systems have attracted attention worldwide as ideal LNG cargo containment system. FPSO (Floating Production Storage and Offloading) is a floating production system that receives fluids (crude oil and host of other things) from a subsea reservoir and produces, stores and offloads petroleum products to tankers. Our Aichi Works recently completed a one-million-barrel floating vessel that is now operating in Southeast Asia.
---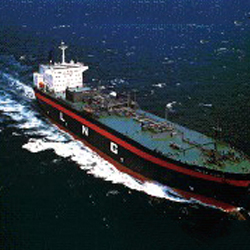 Floating LNG Terminal
Extracted natural gas is cooled and liquefied before shipping. Gas extracted from deep sea gas fields was formerly transferred to land liquefaction terminals via pipeline. However, recently, applications for floating LNG, i.e. LNG produced and shipped at sea, have expanded, which has enabled less expensive transportation. IHI has reacted swiftly to the trend to provide its original floating LNG. IHI's quake-resistant prismatic tanks and the effective use of ship space are widely acclaimed.
---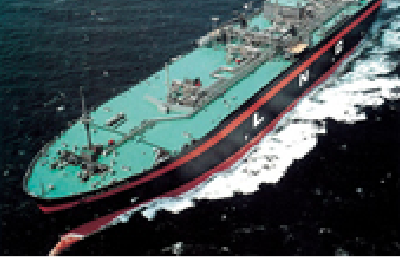 SPB Tank (LNG/LPG/LEG Storage Tank)
The SPB tank which is one of key technology to realize an F-LNG/LPG-FPSO, ensure the safety, access-ability during operation/maintenance with high storage efficiency. It is also characterized by its wide application scope.

Thanking of its design flexibility, we can offer SPB tank to the diverse needs of customers all over the world, such as FSO, LNG carrier, LNG fuel tank for merchant vessel and multi-offloading carrier.

SPB: Self-supporting Prismatic shape IMO type B
---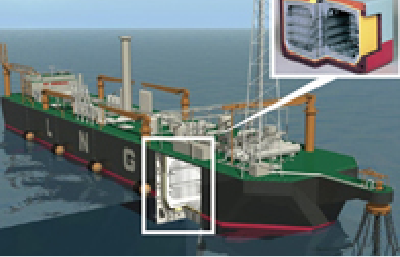 F-LNG/LPG-FPSO (Floating LNG/LPG Production, Storage and Offloading Unit)
With the recent expansion for the LNG demand as clean energy, a number of subsea gas fields are being developed to secure the stable supply. IHI is involved in the developments of F-LNG/ LPG-FPSO based on our SPB systems with the successful track records of the LNG carriers and the world's first LPG-FPSO and so forth.
---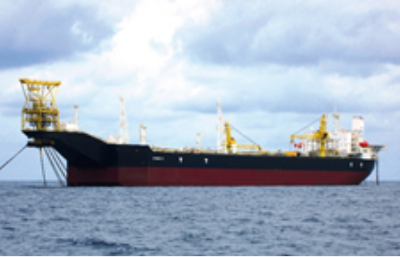 FPSO/FSO (Floating (Production,) Storage and Offloading Unit)
FPSO is an offshore unit which refines and stores the crude oil/gas from subsea fields and offloads the cargo onto transporting vessels. Recently, an FSO holding 1 million barrels was completed in our Aichi Works and has been in operation in the sea of Southeast Asia.

FSO: Floating Storage and Offloading Unit
---
Semi-Submersible Rig
IHI has abundant experience in Semi-Submersible rigs for drilling submarine oil/ gas fields. From new construction to refurbishment, we will satisfy a wide-range of customers' expectations by harnessing the engineering and production know-how of our Aichi Works and thereby contribute to offshore developments in the world. Photo is provided by Japan Drilling Co, Ltd.
---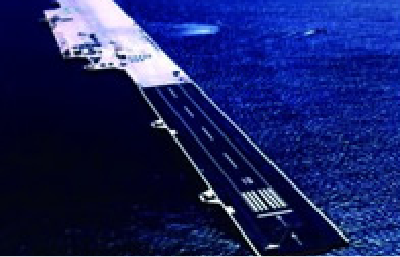 Mega-Float, others
The Mega-Float represents like a flat small island, which is actually a floating structural steel providing us with large area for various purpose at offshore location.
The Mega-Float is the most suitable solution in our recycling-oriented society eliminating land based development and achieving minimum impact with the environmental friendly floating structure. It is fabricated in a few shipyards to build large sized floating structures and towed to the offshore site to assemble them to make one purpose built Mega-Float to locate at the operation site. This Mega-Float can be relocated to other offshore site thanking of the nature of floating structure, even though it is huge in size. The Mega-Float is expected to expand its applications such as an airport, offshore power generation plant, disaster prevention stations and so on.