Shield Tunnelling Machine
---
Most subway and submarine tunnel construction projects use shield tunnelling machines. As a leading manufacturer of such tunnelling machines, IHI has been developing and releasing various designs, including one of the world's largest large-diameter and combination shield tunnelling machines that significantly boost tunnel construction efficiency.
---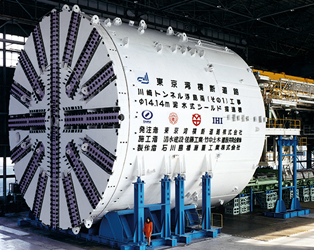 Large-diameter shield tunneling machine
IHI has supplied many large-diameter shield machines, including the one used in the construction of the Tokyo Bay Aqualine tunnel.
---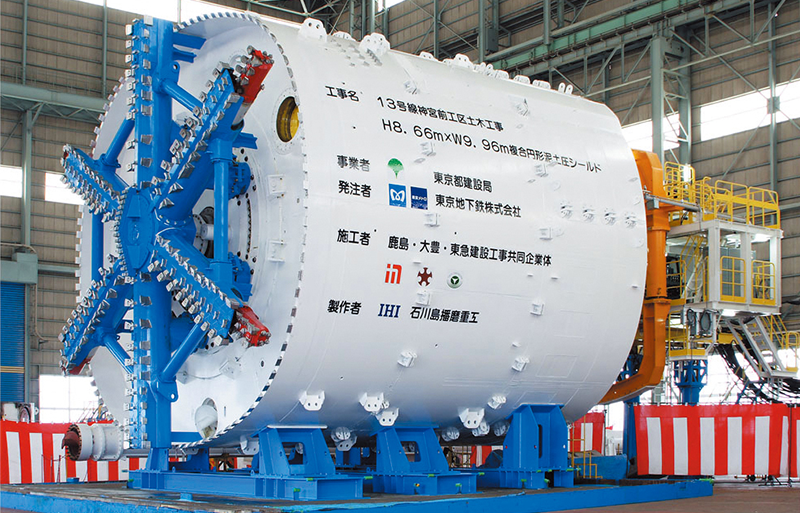 Combination circular shield tunneling machine
Non-circular cross sections, such as in the double track sections of subways, can be tunneled efficiently by extending the ends of the spokes of the cutters according to the rotation.
---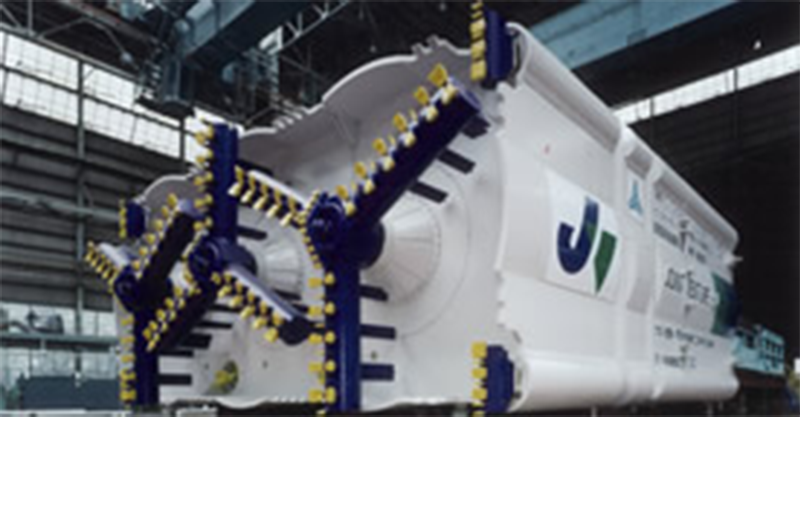 Horizontal Multiple-micro shield tunneling machine
This shield machine, used in the construction of box-shaped large-section tunnels such as road tunnels, can be flexibly adapted to any section shape
---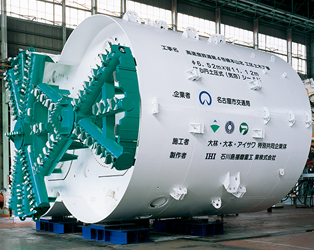 Double-O tube shield machine
This shield tunneling machine drills inbound and outbound lanes at a time, for example, for subways.

This machine provides economic advantages with shortened construction time and reduced drilling soil volume and is employed in foreign countries as well.
---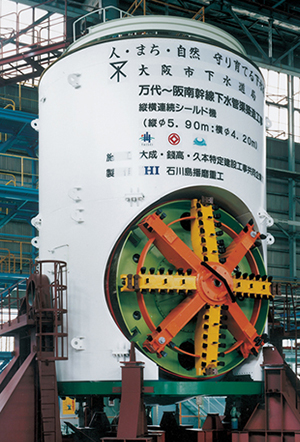 Rotating shield tunneling machine
Single machine can excavate shaft from the ground, and continuously tunnel by right angles. IHI's new technology developed through joint research with users.
---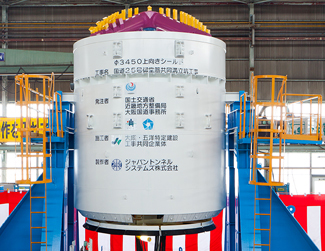 Upward-facing shield tunneling machine
This shield tunneling machine tunnels upwards from an existing tunnel towards the surface. This minimizes the affect on the surface during construction of a tunnel, so that it is more friendly to the environment.
---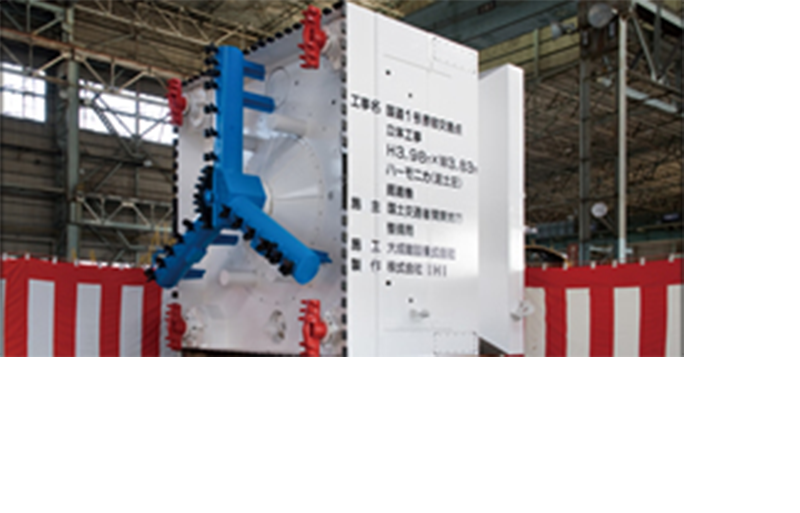 Rectangular type shield tunneling machine
This shield tunneling machine is used, for example, to construct grade-separating tunnels to solve congestion at the intersections or busy railroad crossings. It drills a large section by repeatedly moving back and forth between start and drilling locations.
---
Automatic Segment Assembling Systems
---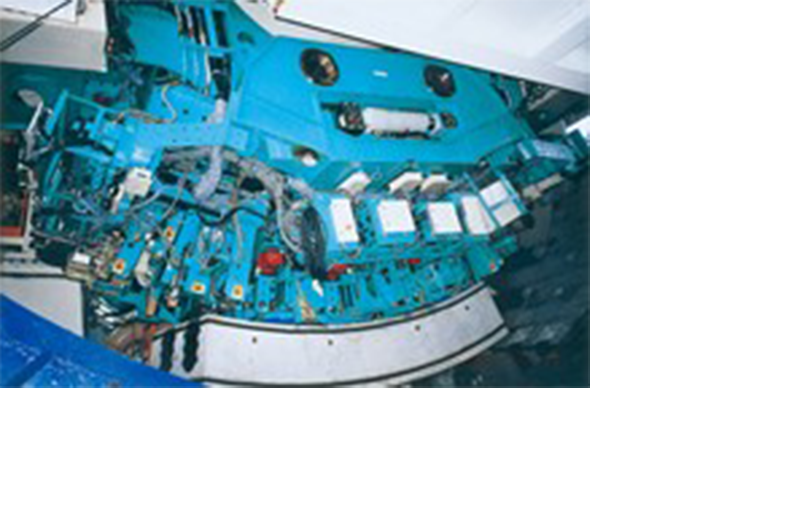 Automatic segment assembling system
IHI mechatronic technology has substantially improved tunneling efficiency and safety through the automated assembly of segments for tunnel walls.
---