Sorting and Picking System
---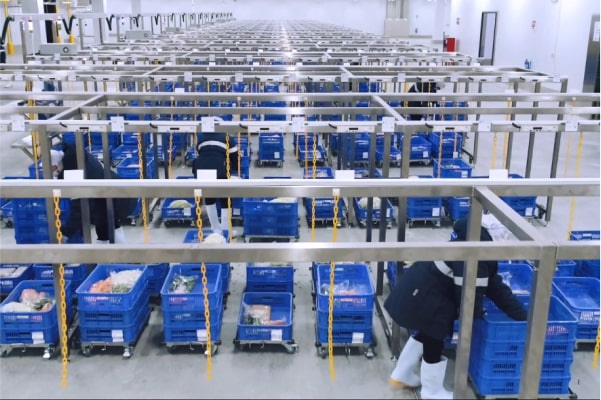 Digital Assort System
Digital Assort System's high accuracy and speedy system picks using digital indicators and scanners, leading to an increase in productivity yet reduces labor-intensive work. The number of items to be picked is digitally indicated on picking carts, allowing every operator to reduce operation mistake and achieving a speedy and efficient operation
Improve productivity
2 Functions that can improve productivity. Both the Preparation and Sorting functions are available. These reduces operation mistake and helps increase productivity.
Available to monitor and control daily productivity
By connecting clients' ERP and IHI's system, manager can monitor work progress of each station.
Accurate and efficient operation
Digital indicator shows the number of items and where its sorted. This easy and accurate operation brings work standardization.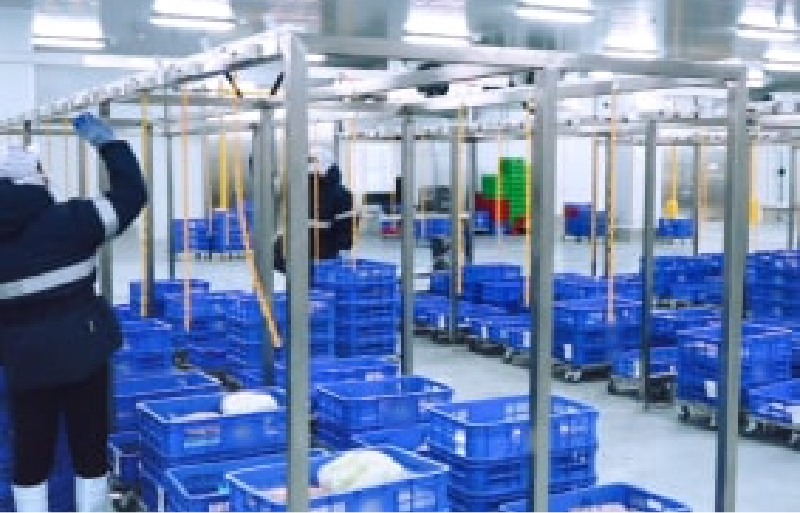 Project Reference
M-SENKO Logistics Co., Ltd.
---
Bangna-Trad KM.21,
Samutprakarn​
---
---
AS/RS Rackpack®​
Frozen room type (-25℃), Chilled type​
16 RGV system,432 Digital Assort system​
Video
---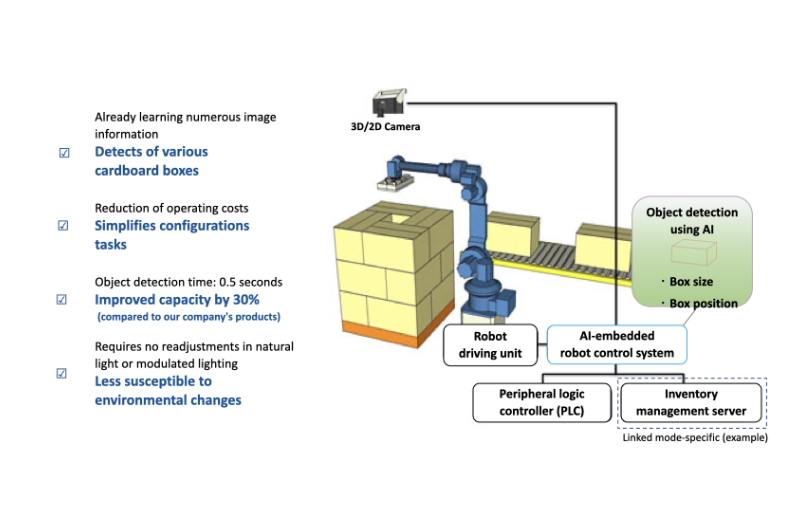 IHI Palletizing/Depalletizing Robot
The IHI Palletizing / Depalletizing Robot applies robotics and AI technology to enable unmanned and labor-saving operations.
Compatible with Single and Mixed Load Pallets
As AI recognizes the box's position, size, angle, and weight accurately each time it's picked. It can be used for mixed load pallets as well.
Realize Manpower-Saving
The capacity has been improved by 30% compared to the conventional system with a depalletizing capacity of 450 cases per hour.
Simplify Registration of Master Information
Registration of individual packing styles, loading methods, and case images are not required, thus, enabling a smooth and swift system operation.
Video
---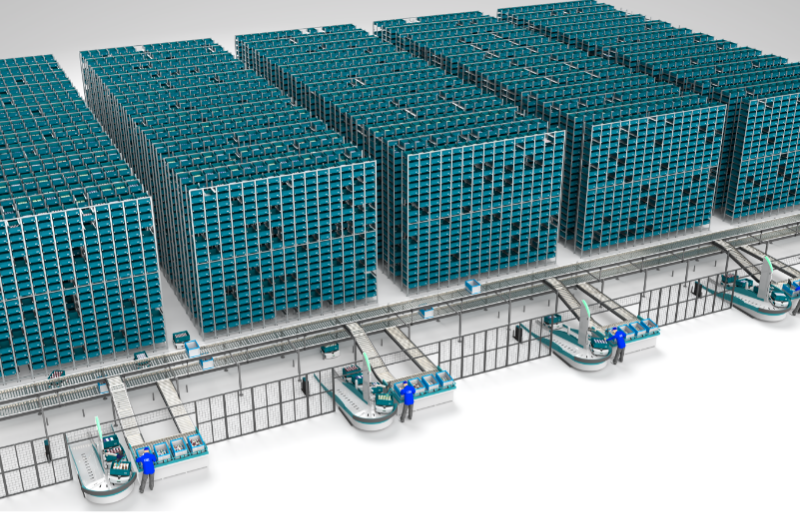 3D Picking System (Skypod)
The Skypod is a three-dimensional travelling picking system that moves freely in the warehouse in a "front and back, left and right, up and down" manner. It realizes greater efficiency and automation of work in the distribution warehouse.
Speed-up Packing Operation to 5X Faster
The robot maneuvers the rack to pick items and transporting them to the allocated station. Thus, allowing workers to remain in the same location / position and concentrate solely on packing operation
High Expandability
The Skypod system is highly scalable accordingly to the size of the warehouse, along with future expansion plans.
Accurate and Efficient Operation
Equipped with software "Astar" for integrated management of multiple Skypod robots and pickers. It comprehensively judges the entire operating status and gives appropriate instructions to the robot.
Video