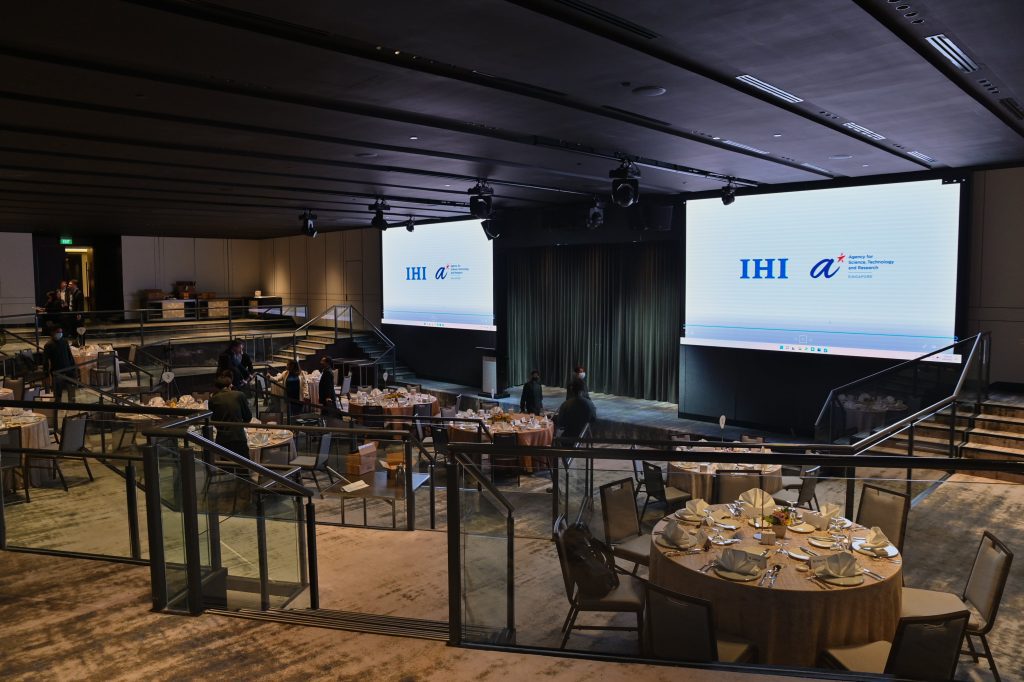 On the 3rd of October 2022, IHI ASIA PACIFIC PTE. LTD. (IHIAP) held the bi-annual Steering Committee meeting at the Hilton Hotel, Singapore, which was attended by members from Technology Intelligence & Integration (TI2) Division of IHI Corporation, and the Agency for Science, Technology and Research. This bi-annual plenary conference also marks a special occasion both in the history of IHI Corporation and A*STAR. It was more meaningful because in conjunction, it was a celebration of the 10th year anniversary of joint research and collaboration between IHI and A*STAR.
The IHI Group is committed to contributing to the development of society through technology, reflecting the need to address regional challenges not only for Singapore, but the rest of the Asia Pacific region. In an increasingly complex environment, we will continue to embrace open innovation, and establishing an ecosystem with strategic partners in order to achieve the social needs of Singapore, from the environmental, social and governance perspectives.
With A*STAR, both have discussed the direction to consider and explore for new development moving onto our next ten years and emphasized on the importance of early realization for a decarbonized society and agreed on the broader coverage of themes to take: from the topics of sustainable aviation fuel, to contributing to the ammonia value chain and sustainable manufacturing, expanding our relationship across a wider range of A*STAR entities. The finer details are still under discussion, but this expanded partnership will see increasingly significant commitments from both A*STAR and IHI in terms of research activity and manpower in Singapore. We believe such a formation can enhance both A*STAR and IHI's capabilities in developing new decarbonization solutions and the future business to achieve a carbon-free society in Singapore. With this agreement moving forward, will solidify each project as we undertake, accelerating R&D across multiple fronts to realize this dream.
Taking this conference as a valuable opportunity, IHI will further promote collaboration between IHI and A*STAR. We look forward in contributing significantly to the decarbonization solution for Singapore, building a carbon free society.