IHI Corporation today announced that it has completed a facility at its Mizuho Works in Tokyo. This is the first regional depot outside those run directly by F-35 Partner nations to maintain F135 turbofan engines including the Japan Air Self-Defense Force's fleet. Japan Ministry of Defense contracted IHI to set up the facility.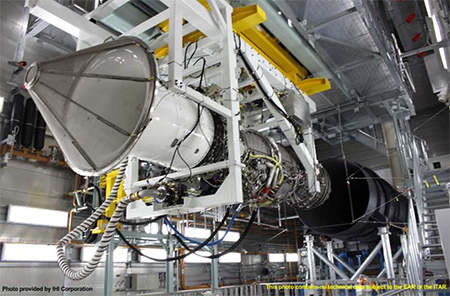 The F135 is the most advanced fighter engine whose superior technology makes it the world's most powerful fifth-generation engine. Autonomic Logistics Global Sustainment, a new international logistical support systems concept, allows all F-35 program participating nations to share parts, worldwide maintenance support, and minimize inventory requirements. Five regional depots will eventually operate around the globe. IHI will support the Asia-Pacific region with Australia.
IHI has amassed a lot of expertise in F135 engine deliveries since 2017 through the Final Assembly and Check Out. It will shorten maintenance lead times and increase aircraft engine maintenance capacity while reinforcing its maintenance capability by collaborating with other countries operating the F-35.