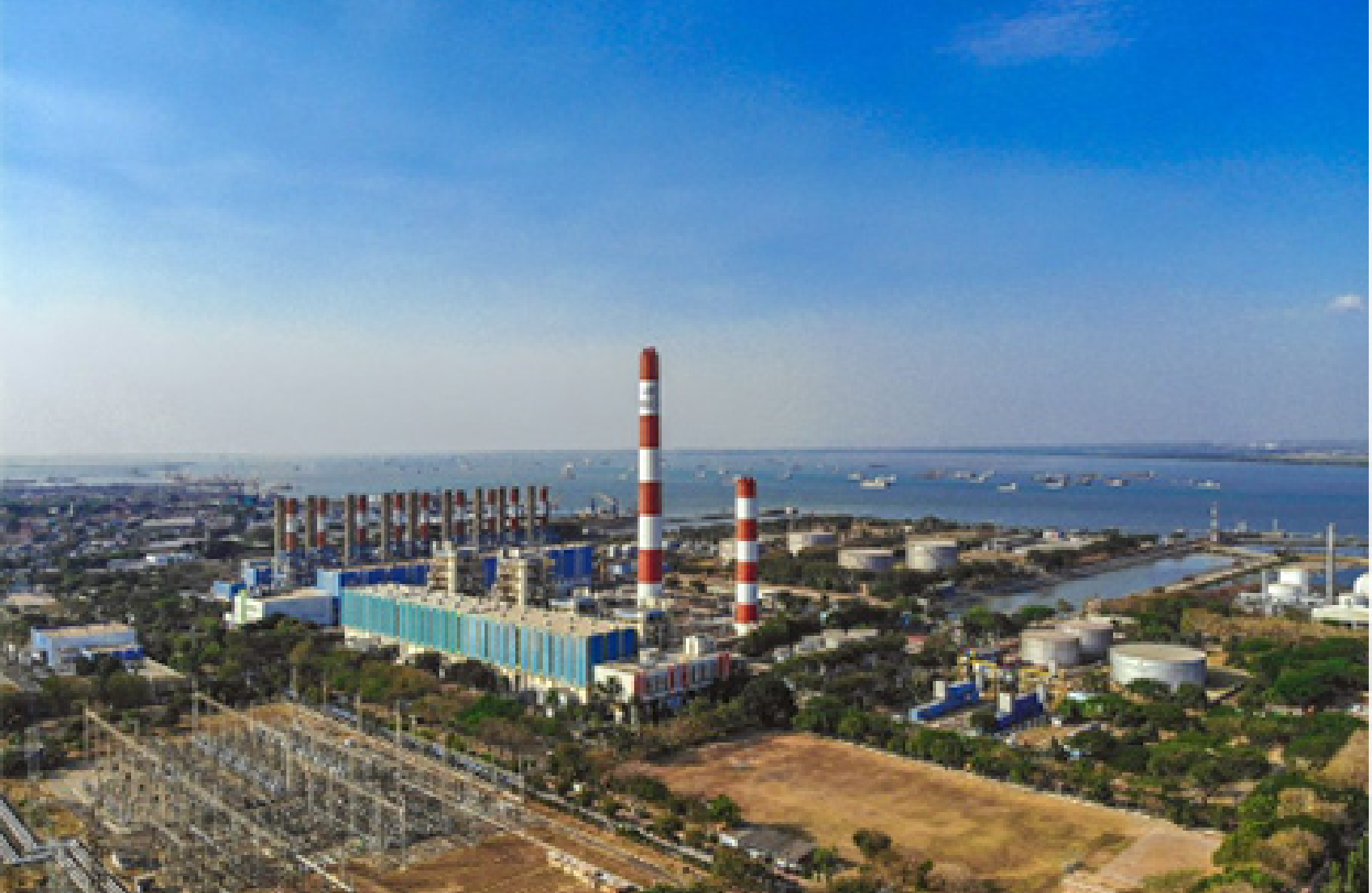 Gresik Gas-fired Steam power plant (under consideration)
IHI announced today that the Association for Overseas Technical Cooperation and Sustainable Partnerships (AOTS; see note 1) recently commissioned it to undertake an initiative for AEM-METI Economic and Industrial Cooperation Committee (AMEICC; see note 2) as part of a project to promote cooperation in deploying Japanese power sector decarbonization technology in the Southeast Asian power sector (for the Asia Green Growth Project Promotion Program under Fiscal 2021 Supplementary Budget) (see note 3).
This project will entail collaborating with PT Pembangkitan Jawa-Bali (PJB), a wholly owned subsidiary of PT Perusahaan Listrik Negara (Persero) (PLN), Indonesia's state-owned electricity company, with which a memorandum of understanding was concluded in April 2022. IHI and PJB will jointly study issues in Indonesia's thermal power sector and formulate a tentative energy transition roadmap. They will evaluate the technological and economic feasibility of co-firing and ultimately mono-firing ammonia, biomass, and other fuels. IHI looks to apply this project as a model for decarbonization in other Southeast Asian countries.
The Indonesian government, PLN, and PJB look to employ carbon-neutral fuels at thermal power plants to eliminate greenhouse gas emissions by 2060. PLN, PJB, and IHI are accordingly exploring specific co- and mono-firing technologies for thermal power plants. They include ammonia, which is free from carbon dioxide emissions when burned. Another is biomass, which Indonesia hopes to tap as a renewable energy source. This project aims to build understanding and foster the swift adoption of carbon-neutral fuels in Indonesia and across Southeast Asia.
IHI will leverage this initiative to present specific ways for the region and the wider world to transition to sustainable energy and become carbon neutral. It will present diverse models for using carbon-neutral fuels. The company will thereby help propel the commercial adoption of ammonia and other carbon-neutral fuels and supply a top-quality infrastructure that lowers environmental impacts worldwide.

---
Notes
The Association for Overseas Technical Cooperation and Sustainable Partnerships cultivates human resources in developing countries to foster technical cooperation by providing training, dispatching experts, and undertaking other programs. It serves as the secretariat of the AEM-METI Economic and Industrial Cooperation Committee. The association's website is: https://www.aots.jp/en/
In November 1998, the ASEAN-Japan Summit Meeting endorsed the creation of the AEM-METI Economic and Industrial Cooperation Committee pursuant to an agreement of economic ministers in ASEAN and Japan that guide it. The committee's website is: https://ameicc.org/
This public project for collaboration in deploying Japanese decarbonization technologies for the power sector in Southeast Asia to deploy efforts across the region Asia to transfer new technologies that Japanese companies own to decarbonize and transition to other energy sources in the power sector. It is based on the Asia Energy Transition Initiative that the Japanese government and the Ministry of Economy, Trade and Industry announced in May 2021.
Reference: June 8, 2022, announcement (in Japanese only) detailing the AOTS public tender, titled, Call for Proposals to Promote Cooperation in Deploying Japanese Power Sector Decarbonization Technology in Southeast Asia Power Sector (for Asia Green Growth Project Promotion Program under Fiscal 2021 Supplementary Budget)
https://www.aots.jp/news/announcement/3asean/
Reference: Press Release announced on April 25, 2022 – IHI to Verify Ammonia Co-Firing and Mono-Firing Technologies at Indonesian Thermal Power Plants
https://www.ihi.co.jp/en/all_news/2022/resources_energy_environment/1197857_3488.html