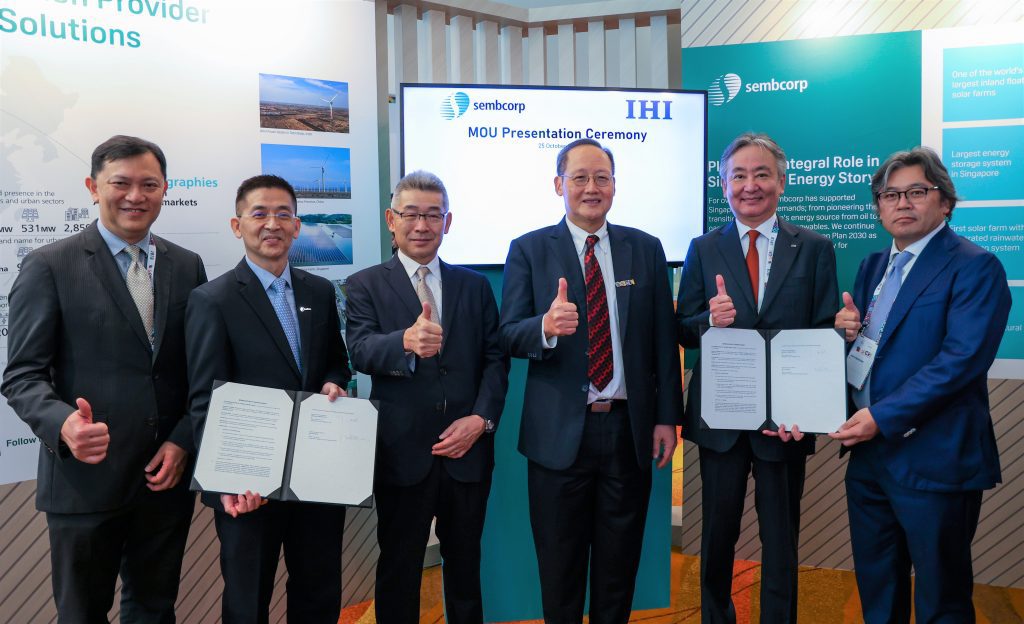 IHI has signed a MoU with leading energy and urban solutions provider Sembcorp Industries to jointly explore decarbonisation initiatives that will underpin the energy transition and sustainable development in Singapore and Asia Pacific.
Based on the MoU, the collaboration will explore the development of an integrated green ammonia supply chain, both upstream and downstream. In Singapore, the two companies will study the introduction of an ammonia-fueled gas turbine as well as the conversion of existing assets to ammonia and mixed fuel within Sembcorp's facilities on Jurong Island along with developing infrastructure facilities for the reception and utilisation of ammonia.
Jurong Island is one of the world's leading energy and chemical hubs in South East Asia. As part of the Singapore Green Plan 2030, the Singapore Government announced 'Sustainable Jurong Island' initiative in November 2021 to transform Jurong Island into a sustainable Energy & Chemicals (E&C) Park, which will promote the use of low-carbon and carbon-free fuels as a step towards achieving this goal.
Through this project, IHI will define specific ways to achieve carbon neutrality throughout the world and in ASEAN countries and further promote the sustainable energy transition. In addition, by presenting a variety of carbon neutral fuel utilisation models, IHI will contribute to the early societal implementation of carbon neutral fuel usage, including ammonia, and to the reduction of global environmental impact through the provision of high-quality infrastructure.
*Sembcorp Industries
Sembcorp Industries (Sembcorp), Headquartered in Singapore, is a leading energy and urban solutions provider.
Sembcorp leverages its sector expertise and global track record to deliver innovative solutions that support the energy transition and sustainable development. Sembcorp has a balanced energy portfolio of 16.6GW, with 7.1GW of renewable energy capacity comprising solar, wind and energy storage globally.
For more information, please visit www.sembcorp.com.